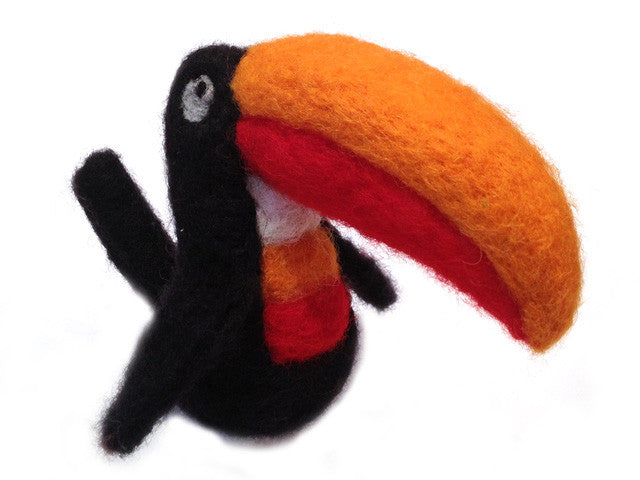 Handmade needle felted Toucan bird - Guinness bird
€25.00
Lovely day for Guinness!
Handmade needle felted Toucan bird also known as famous Guinness bird.

He loves Guinness and drinks it a lot!!
So if u thinking to get him as your new family member, keep this in mind ;)

He will bring lots of fun to your home!

Made by creative WoolyBoo artist Marius here in Dublin, Ireland.

Dimensions:
H - 14cm, W - 6cm, L - 10cm.

WoolyBoo - felted friends!